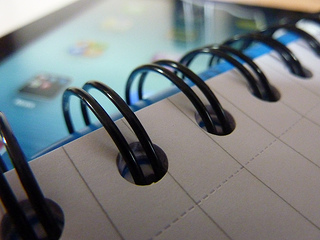 "I've heard that you cannot use Docusign for short sales. Expeditor, your thoughts please?"
We all got a chuckle about the wording of this question. We've been called a lot of things, but nobody has ever called us Expeditor for short. It's a great question, and there is tons of conflicting information out there about the use of Docusign® for short sale transactions.
We've closed over 1000 short sales, so we have a good about trends in the field. Here is what we have learned about electronic signatures and short sales:
The major lending institutions really do not like to see Docusign® in the contracts they receive. Despite an announcement in late May 2012 that Freddie Mac now accepts Docusign®, the servicers really frown upon it. (Remember that Freddie Mac is an investor, and anything that arrives at Freddie Mac comes through a servicing company.)
Here's our best recommendation:
Only use Docusign® for the items that are not going to be submitted to the short sale lender. The Listing Agreement, any Addenda, and the Purchase Contract should all be signed with 'wet' signatures. All of the disclosures and other documentation can be handled via Docusign®.
Although some of the really small lenders are a little more flexible when it comes to electronic signatures, your business may function more smoothly if you are consistent in the way you work all of your transactions.
Here's a quick workaround:
If you are working with a tech-savvy client, remember that Adobe Reader now has a 'sign' button that does allow you to drag and drop a jpeg of a legitimate wet signature (with no electronic certification surrounding the signature). You can then save the signed document as a pdf on your desktop and email it to another party.
For those who just LUV tablets:
A final option for those super techy sellers and buyers is to use an app on a tablet that allows you to sign with a stylus. Just like using Adobe Reader, this is another way that you can have electronic document that has a less-electronic signature. But, your only problem here is that the bank may say that the signature doesn't match the signature on the Deed of Trust. Sounds a little crazy, right? Well, what did you expect? We're talking about short sales.
Happy Esigning!
More tips from Short Sale Expeditor®…
Short Sale Lead Tips from Master Brokers
Don't Snooze – Read the Title Report