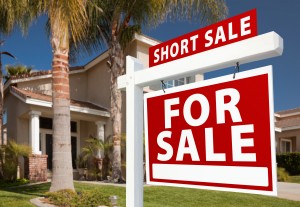 CALHFA is the California Housing Finance Agency.
This agency offered many loan programs, and many borrowers have first or second mortgage notes from CALHFA. Sometimes these notes are serviced by servicing companies (such as Guild Mortgage, for example) and sometimes these notes are serviced directly by CALHFA. Because the mortgage loans are made to first time homebuyers and also because they are made by the state (and not by a private lender), there are many specific policies and guidelines for obtaining these mortgages. It would probably not surprise you that there are also some very strict guidelines with respect to short sales with CALHFA.
Unlike many other mortgage lenders, CALHFA has their short sale guidelines available on their website.
If you are a short sale listing agent or if you are about to take a listing where the borrower has a CALHFA mortgage, you may want to familiarize yourself with the guidelines for CALHFA short sales.
Guidelines for Short Sales with CALHFA
In order for a borrower to qualify for possible assistance for a short sale with CALHFA:
The borrower must have a legitimate and valid financial hardship.
The home must be owner-occupied throughout the entire Short Sale process. If the property is vacant the short sale will be reviewed on a case-by-case basis.
The property must be listed for at least 90 days.
A borrower cannot be attempting to simultaneously obtain a loan modification.
CALHFA Short Sale Packages
To apply for a possible short sale, the listing agent or short sale negotiator must submit a complete short sale package. The package must contain a valid offer on the property. In addition, the package must contain the specific required documentation listed below:
A completed Borrower Financial Information Form (from CALHFA)
A written dated and signed hardship letter
A signed Borrower Authorization to Obtain Information (from CALHFA), authorizing CALHFA to access the borrower's Credit Report, order a property valuation, or property inspection if needed.
Last two months pay stubs for each borrower and documents to verify any other income
Last two years complete Federal tax returns for all borrowers on the loan, including all schedules and W2's
Last two months of bank statements for all checking and savings accounts
Copy of Listing Agreement
Fully-executed Purchase Contract
Estimated HUD-1 or Settlement Statement.
Preliminary Title Report
Comparative Market Analysis (CMA) or Broker's Price Opinion (BPO) that must include comparative values.
The CALHFA short sale package will not be reviewed until it is complete. According to CALHFA,
It will take approximately 45 days to review your package and evaluate your eligibility for a possible Short Sale. While your package is being reviewed, other actions relating to any loan delinquency up to and including foreclosure will continue… If your loan is currently in the foreclosure process, a complete Short Sale package must be received in our office not less than nineteen (19) business days prior to the scheduled trustee sale date.
The folks at CALHFA mean what they say.
If the package is not complete or the items are not up to date, they will not review for the short sale. Additionally, despite the hardship, if the seller has rented the property without seeking the prior permission of CALHFA, they absolutely will not consider the short sale.
Many short sale sellers with CALHFA loans do not even realize the terms of their note and the conditions under which they received the first time homebuyer's loan.
That's why it's important to get familiar with the guidelines before beginning to process a CALHFA short sale.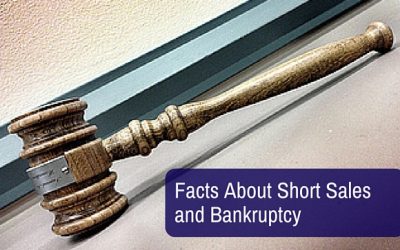 When taking a short sale listing, one of the questions that the listing agent should ask is...
read more
If you are actively working as a short sale listing agent in the state of California, then it...
read more