Absolutely the World's Worst Short Sale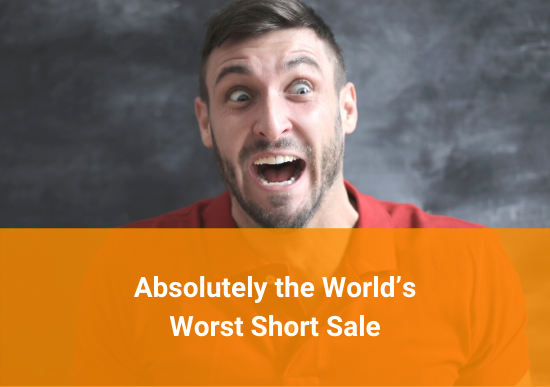 When it comes to distressed properties, we are not totally out of the woods yet. However, now that we have a much more balanced market, it is easy to look back on those short sale nightmares and laugh a little bit.
I reached out to a bunch awesome of San Diego area agents and asked them if they would mind sharing a few of their horror stories. I assure you that if you read on, you will be in for a good laugh. (Just to be perfectly clear, none of these horror stories occurred when using Short Sale Expeditor®.
"Can you please describe to me your worst short sale transaction?"
Steve Webber
"I had one where we received 17 offers, which was not fun to manage.
Then, at the end, the HOA docs had not come in and I had two hours to drive to the HOA headquarters, personally pay for the docs, and then get them back to the escrow in order to get the transaction closed. Luckily, we made it. On this one, we were only given 7 days from lender acceptance to get it closed. Also, to make matters worse, this was my second deal in the business."
HOAs and Short Sales – A Total Deal Killer
Ken Maculan
"I had one listing priced at $200,000 (because that is what it was worth), and the bank said that it was worth $260,000 because they were using new construction in the valuations. The bank turned down countless offers at $200,000 and finally—9 months later—the bank accepted $160,000. Now I know why banks go under."
Here's How You Conduct a Valuation Dispute
Connie Malkiewicz
"The worst short sale was the one where the credit union told us they were working our offer (only one person did that at this institution) and then they decided they would prefer to just take it back and resell it. They slapped a foreclosure sale notice on the door towards the end of our negotiations—more as a threat. We conquered that and eventually they accepted our offer, but at the home inspection, there was water pouring out of the lights in the kitchen. It seems the owners had a big leak from a faulty toilet. Luckily these clients closed remodeled the kitchen, and I was able to get them an additional $1500 after the transaction closed from the credit union. They love their home but the process is not for the faint of heart!"
Short Sales Are Not Easy to Negotiate
Traci Bass
"I listed a property that my clients paid $600,000 for a few years before. It was a new home in a newer resort community. Well, when the crash came, people stopped buying in this resort area and the owner of the Country Club, and the golf course closed. My sellers lost their jobs. There were no jobs in the area, and a lot of the homes in this new development went into foreclosure.  My clients had tried to get a loan modification, but the value of the property had dropped so far down that even the bank could not see a modification would not work.  Because the bank was so inefficient, I had to send the package about ten times over three months. Then, when it finally got into the right hands, the bank changed their system and I had to send it again. It actually took 17 months to get this short sale approved. This process continued with one step forward, two steps back for another year.  Thank goodness, I NEVER do short sale negotiating anymore. I send all my short sale Short Sale Expeditor®." Life is easy again in real estate."
Jovani Ruiz
"I represented the buyer, and the listing agent gave us the green light that we had full short sale approval. It turned out that the second lien with the same bank was not approved, and that agent had not done the correct research on the title report. But, my clients had already their 30-day notice at their apartment. After being very insistent, the listing agent provided some information to me, and I was able to get Short Sale Expeditor® to do some research and help the listing agent to obtain the approval. We closed the deal. It was dead but came back to life. Buyer got a sweet deal; the property appraised $25,000 above purchase price."
Sabrina Covington
"I had a short sale a few years ago where we had an issue with the carbon monoxide detector. For some reason, the buyer's agent would not believe that the seller had installed the carbon monoxide detector. The agent kept emailing me and stating that we needed to install a 'carbon dioxide detector.' We took photos of the installation, and he still kept questioning it. My seller said, 'Well, I can install a carbon dioxide detector, but it will be going off all the time!'  (LOL)"
😉
Moral of the stories – Even terrible transactions can have happy endings and can bring both clients and agents lots and lots of joy. Happy Summer!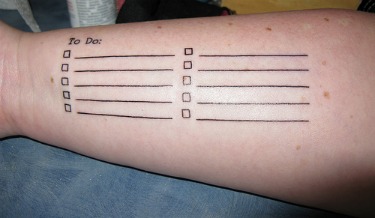 Are You a Dedicated Realtor? When speaking about passion, wine guy, writer, and entrepreneur, Gary...
read more