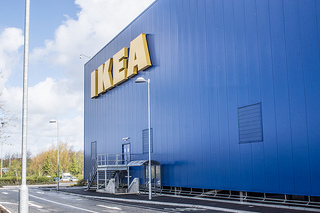 Thanks to Darin Persinger of Productivity Junkies, I was recently turned on to Dan Ariely's principle, which he calls The Ikea Effect. You've been to Ikea before… haven't you? Ikea is a successful Swedish manufacturer with a cutting-edge catalog and stores throughout the world. They offer reasonably priced furniture, but the key is that you must assemble it yourself. And… it is a commonly held belief that a doctoral degree is required to complete the assembly of many of the household products sold by Ikea.
Taking that thought a little bit further, have you ever gone on Craiglist to search for a piece of used furniture? If you have, then you have no doubt seen many assembled Ikea items overpriced for sale on Craigslist. And, that is where The Ikea Effect comes in. The theory, according to Ariely, is that "when people construct products themselves, from bookshelves to Build-a-Bears, they come to overvalue their (often poorly made) creations."
Eureka! That's why some home sellers believe that their property is worth thousands of dollars more than market value—because they built a deck themselves, installed brickwork on a Saturday, or constructed a built-in bookshelf.
However, the same theory can be applied to the behavior of real estate agents. Agents may spend hours and hours creating their own websites, postcards, or marketing materials only to over value the quality of those materials. Agents may do their own short sale negotiating or transaction coordinating only to later realize that the time spent was not worth the effort.
When considering where your real estate business is going in the remaining months of 2013, why not carefully consider what you do best and focus your time and your efforts on only those activities. In a recent meeting, renowned real estate trainer and motivator Brian Buffini said, "To grow your business, you need to take things off of your plate." However, he said nothing about whether those plates should be stacked on a table purchased at Ikea 😉
Liked this article? Then, you may want to read these, too!
What Lady Gaga and Real Estate Have in Common
Lessons Learned from Elizabeth Taylor
Are You a Big Thinker or a Micro-Manager?