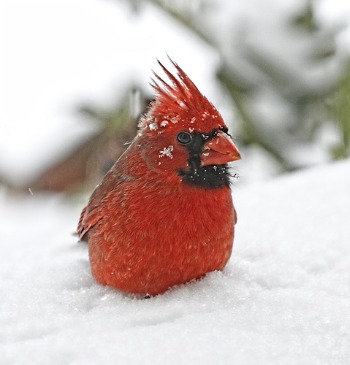 (Disclaimer: My apologies to Emily Dickinson whose poem, Hope, prompted this post.)
Way back around 150 years ago, Emily Dickinson wrote this poem entitled Hope. Maybe you remember reading it in high school? Well, the first line of the poem begins 'Hope is the thing with feathers.'
I wonder if Miss Dickinson had a crystal ball. Could she see all of the hundreds of thousands of hopeful homeowners dreaming of loan modifications that may never come? Never before have I found this line so profoundly appropriate until now.
About a month or so ago, I heard about the multi-state Mega Millions lottery. The prize was over $300 million. I heard that you would be more likely to get struck by lightning several times than win the lottery prize. Yet, droves of people headed out to buy tickets and the dreamt of how they would spend with winnings. Their dreams, one could say, were the things with feathers.
I meet so many borrowers who are working on loan modifications or paying others to aid them in processing their loan modifications. Yet, all of the data in the news (including the most recent TARP report) point to the fact that these modifications have been wildly unsuccessful. It seems like it might be time to pull in the reins on this hope and bring borrowers back to reality.
How can that be accomplished? Well, using good marketing strategies that target distressed borrowers is a start. There are so many effective tools available in order to spread the word about the legal, compassionate and ethical solutions to avoiding foreclosure. Just yesterday, Short Sale Expeditor® held a free webinar that reviewed Proven Short Sale Lead Generation Techniques. Everyone was so enthusiastic about the subject that we have decided to hold the same webinar again on March 17, 2011 at 10:00 PST.
Short Sale Expeditor® provides third party short sale negotiation services and short sale education programs to agents throughout the United States. Not only are we planning the free lead generation webinar, but we also have two other webinars on short sales and short sale negotiations scheduled prior to March 17th.
If you would like to join us for one of our free events, please go to our website and register. You owe it to yourself and your career to be pro-active. Don't just hold out hope (like Emily Dickinson suggests) that the clients are going to come your way!
Photo: flickr creative commons by carterse