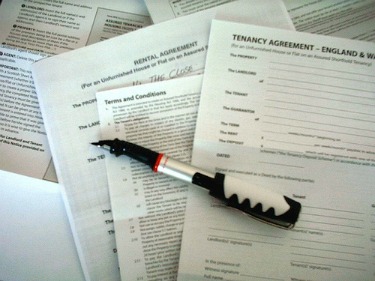 Do you remember when you got your first checking account? Maybe you were eighteen and you were told that when you sign a check, you are signing a binding contract.
Same goes for the real estate purchase contract. It's binding. Not sure what has happened over the last several years, but in the state of California, it appears as if many people are not taking the real estate purchase contract seriously.
For example, a buyer offers to purchase a property and close the transaction within 45 days of acceptance of the offer by the seller. Seller accepts, and 30 days into the transaction, the buyer says that his lender cannot close the transaction on time. The lender needs another 21 days.
Or, a buyer offers to purchase a property as-is for a specified price. Then, after the offer is accepted, the buyer changes his mind and wants to pay less. Or… the buyer was going to pay cash, and now needs to get a loan.
While everyone understands that circumstances arise that can impact a buyer's decision to purchase a property, it seems that these situations arise more and more frequently.
When it comes to short sales, this is even tougher to swallow. After spending several weeks convincing the lien holder to move forward and accept a short sale based on the terms and conditions of a contract, imagine the lien holder's dismay when you contact them to say that the buyer has changed his terms, needs an extra month to close the transaction, or wants some additional repairs on a property that is being sold as-is.
Recently, our office negotiated a short sale and the buyer had trouble closing on time. It took over 90 days for the buyer to get his loan docs into escrow. And, by then, the banks advised us that the short sale had to be processed all over again from the very beginning. You see, short sale approval letters can only receive so many extensions before then bank is done.
So, with respect to representing buyers in real estate transactions and especially in short sales, it is vital to set buyer expectations and to explain the real estate contract in great detail. Make sure that your buyer knows what s/he is signing—a binding contract. Frivolous changes and cancellations can be costly. And, in the case of a short sale, a buyer's inability to respect the terms of the contract can lead an unsuspecting seller directly into foreclosure. And, that would be a real bummer, don't you think?