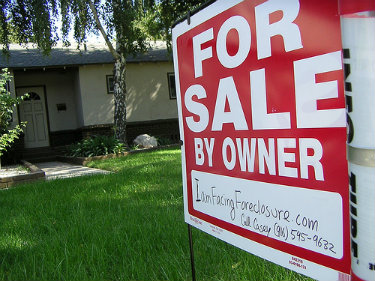 You've probably already realized that 2012 is the year of the short sale. As an agent, one of your most valuable business tools is the understanding of how to help underwater homeowners avoid foreclosure.  Make sure you do not fall into a trap by believing these common myths:
Myth #1: The homeowner must have missed mortgage payments in order to qualify for a short sale.   


Debunked:  Years ago this may have been true, but not in 2012.
A financial hardship should exist or be imminent. But, not all folks with financial hardships have missed a mortgage payment. Common hardships include mortgage rate adjustments, loss of job or income, health or medical issues, and divorce among others.
Myth #2: Banks prefer foreclosure to processing a short sale.  


Debunked:  The truth is that banks would prefer NOT to foreclose on a property because it costs them big bucks. The bank will lose a lot less on a short sale than on a foreclosure.
In fact, many banks are so interested in short sales that they are paying sellers to participate in a short sale versus letting the home go to foreclosure.
Myth #3: In order to the seller to qualify for a short sale, he or she must speak with the lender first and get pre-approved.
Debunked:  While each lender has a different way in which they process the short sale, overall the best way to get in front of a tough situation is to speak with a knowledgeable agent that knows how each short sale lender operates. Often, when calling the lender, short sale sellers find that they do not get the answers that they want and need from the first line of short sale support.
Myth #4: Short sales don't close.
Debunked:  The truth is that about 50% of all real estate transactions right now involve distressed properties. And, at Short Sale Expeditor we have a 98% success rate in obtaining a short sale approval letter from the lender.
Myth #5: Short sales take months (and months) to close.
Debunked:  The short sale process must be mastered and it helps quite a bit to know the ins and outs at each of the major lending institutions. There are many short sales that can be approved in about 30 days. The more liens on title, then the more lengthy the short sale process.