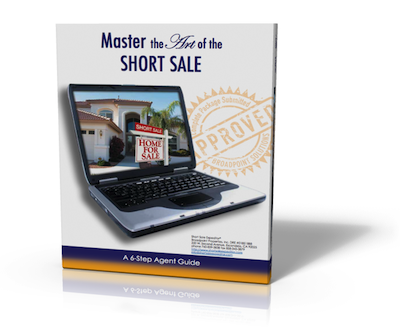 It has been a long time coming, but it is definitely worth it! If you are having trouble getting your short sales closed, then this information is for you!
Short Sale Expeditor® is pleased to announce the publication of a new ebook Master the Art of the Short Sale Transaction. And, guess what? It is absolutely free! (What can be better than that?)
Written by Broker, Melissa Zavala, who has received over 1000 short sale approval letters in the last three years, this groundbreaking short sale guide will help you to:
Grow Your Income
Increase Personal Productivity
Position Yourself as an Expert in the Field
Eliminate Frustration with the Short Sale Process
Learn the six steps to a mastering the art of the short sale.
Pre-Qualify the Seller and the Property
Price the Property
Manage the Listing Appointment
Place the Property on the Market
Receive and Respond to Offers
Avoid Common Pitfalls
Also included in this free ebook:
Tips on How to Bulletproof your Short Sale Transaction
Direct Link to Hardship Letter Writing Guidelines
Direct Link to Financial Statement Guidelines
Realtors® Due Diligence Tools
You can download your free copy of the ebook, right now! Just click here and you will be directed to the Short Sale Expeditor® website free ebook download page.
Enjoy!