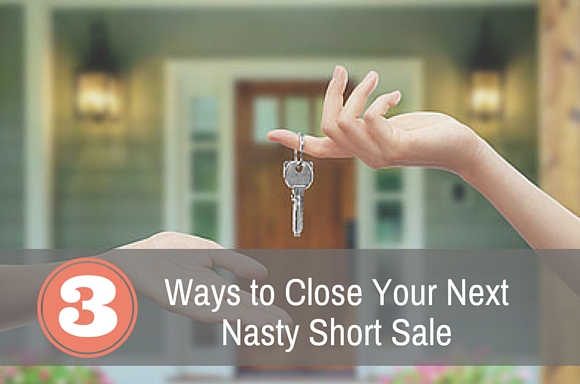 It's 2016. The Recession is behind us, although many people are saying it may be coming back. So, now is as good a time as any to discuss how to keep a buyer in a short sale—especially when there are so many more traditional sales than short ones these days.
It's the same old, same old. The short sale negotiation process goes on too long, the short sale contract wasn't airtight, and the short sale buyer disappears. S/he is 'gone with the wind.'
There are many things that a short sale listing agent can do in order to promote a really solid short sale transaction. One such thing (and it is very, very easy) is to be a good communicator. On all of our short sales, for example, we send out a weekly status email. An email such as this one can go to the buyer's agent, to the seller, and to any other designated party to the transaction. This simple 5-minute activity demonstrates that the short sale is still progressing—albeit often very slowly.
Another thing that can be done in order to insure that your short sale buyer doesn't disappear is to write an airtight counter offer. Consider all of the items in the contract that may not be approved by the short sale lender. Create a counter offer that addresses those items. (Still stuck? Download our free short sale ebook and follow the tips for writing an airtight counter offer.)
A third way to help ensure that the buyer does not walk away in the midst of the short sale negotiations is to open escrow or put the buyer's deposit into trust. Depending upon where you live, this may not be an option. However, in the state of California, agents using the Short Sale Addendum (SSA) can opt to open escrow upon acceptance of the contract by the seller (not the bank). Unless a short sale buyer has unlimited funds, this action may help to avoid a cancellation at a later date.
So, the next time you are negotiating a short sale contract, try these three methods. They might actually help you to close the short sale transaction with the very first short sale buyer that comes your way.