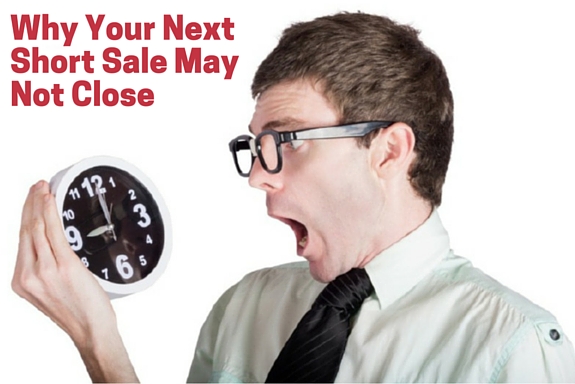 Communication is the key to success in just about everything. Effective and continuous communication is also important when dealing with a short sale transaction. Just the other day, I advised a Realtor® friend that the his short sale transaction had submitted to the investor for approval Also, I reminded him that the Trustee's Sale (foreclosure auction) date for the subject property was still scheduled for the end of the month.
That last sentence led to an interesting conversation about the California foreclosure process and auction (or Trustee) sale dates.
The Truth About the California Foreclosure Process
Let me be perfectly clear, so that there are no misunderstandings:
Just because you are working on a short sale or a loan modification does not mean that the foreclosure process in California (or likely in most of the other states in the union) will stop.
The foreclosure process and the short sale (or loan modification) are like two parallel lanes on the same freeway—both going in the same direction side by side.
If you are processing a short sale or a loan modification, your goal is to complete your work and close your transaction before your lane on the highway becomes immediately closed due to the foreclosure sale.
I've seen many cases where borrowers begin a loan modification or a short sale in hopes of buying time when their sale date is scheduled for a few days, a week, or a month down the road. Unfortunately, in some cases, the auction date will not be halted in order to entertain alternatives to foreclosure. The California Homeowner's Bill of Rights does require that the foreclosure auction be halted in certain situations.
Our office frequently works with the short sale lenders in order to postpone foreclosure sales when we have a short sale transaction in the works. Unfortunately, however, there are some transactions that do end up in foreclosure—usually because the sale has been halted so many times that the bank is over it.
When a borrower lists a property for short sale after halting the foreclosure several times, the bank may feel that the borrower is taking advantage of the situation and trying to buy additional time in the property. So, it is entirely possible that the bank will deny additional requests for foreclosure postponement.
When taking a short sale listing, make sure that you are aware of the foreclosure date, the foreclosure process and the time you will have to get your job done. You do want to find yourself in a position where you are about to crash on the short sale super highway.