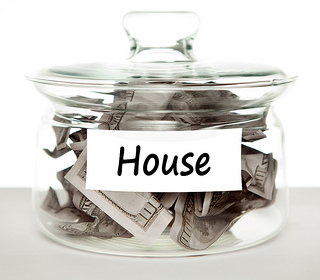 A past client called me just the other day. We had negotiated the short sale on her home, and a few days ago, she has just received a 1099-MISC from Rust Consulting for an Independent Foreclosure Review settlement check. "What's the problem?" you may wonder. Well, for her, the problem is that she never received any check from Rust Consulting.
So, we decided to contact Rust Consulting (1-888-952-9105) and find out what's what. First off, let me just say that they were exceedingly helpful. Second, we were off the phone with answers in less than ten minutes. And, third, we learned that they had, in fact, been mailed a check, but it was returned and a NEW check was issued on February 3, 2014.
According to Rust Consulting (and I'm not a CPA) talking points from February 4, 2014, "Based on guidance from tax counsel, federal regulators directed Rust Consulting to send Form 1099s to borrowers who received payments as part of the IFR. The company encourages borrowers to seek the advice of qualified tax professionals regarding IFR payments. The forms were mailed whether the associated check was cashed or not.  This is in alignment with IRS reporting guidelines, which say that tax obligations – if any – do not require that a recipient has actually cashed a check."
There are currently 500,000 uncashed checks, and Rust is now issuing new checks for many that had not yet been cashed. So… if you have not received Independent Foreclosure Review money and are expected it, you may want to check your mailbox.
What Is Independent Foreclosure Review?
In March of 2013, approximately 4.2 million people were sent notices that they will receive remuneration as a result of an agreement between federal banking regulators and 13 mortgage servicers. The mailer came from paying agent, Rust Consulting (1-888-952-9105), and Rust Consulting is the only agency that should be contacted if (previously) distressed borrowers have any questions or concerns about the settlement.
As you probably remember, the Independent Foreclosure Review is part of the settlement associated with the robo-signing debacle of 2010. (Can you believe that's already 4 years back?) As part of this review, fourteen mortgage servicers and their affiliates are identifying customers who were part of a foreclosure action on their primary residence during the period of January 1, 2009 to December 31, 2010.
Originally, 13 mortgage servicers sent solicitation letters to 4.2 million potential victims of robo-signing and other foreclosure-related (and potentially fraudulent) matters. These letters provided homeowners the opportunity to request an independent review of their foreclosure process (a.k.a. Independent Foreclosure Review). If the review found that financial injury occurred as a result of errors, misrepresentations, or other deficiencies in the servicer's foreclosure process, the customer might receive compensation or another remedy. However, settlement payments were ultimately made even if the original documentation was not returned to Rust Consulting.
The Check Is in the Mail (Again)
Payments for Independent Foreclosure Review began last April. If you are looking to find out how much you or a client will receive (that is, if you are still awaiting your check), know that you should not plan on buying a new home with the Independent Foreclosure Review checks. The Payment Agreement Details are on the OCC site.
So… how much will you or your client's receive? The remuneration ranges from $300 dollars all the way up to $125,000. Over three million people were issued checks for $300 dollars. Just like buying a lottery ticket, you're more likely to win a dollar than hit the Power Ball. But… wouldn't it be fun, just once, to win the Power Ball?
As a reminder, if you are seeking information on the status of your Independent Foreclosure Review check, contact Rust Consulting. Please do not contact Short Sale Expeditor®. Sorry, but we have absolutely no information about the status of your funds ;-(