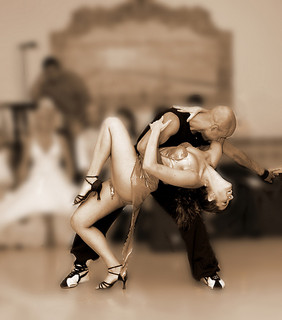 It's hard to avoid. You know it is. When you receive a short sale approval letter after weeks or months of anguish and stress, all you want to do is dance (like Ellen Degeneres, or the Late Michael Jackson, or Napoleon Dynamite). However, after printing that approval letter, don't go run and spend your commission check just yet.
Agents struggle so much to obtain short sale approval and, believe it or not, that is only a portion of the battle. Not only do you have to get through the physical inspection, the appraisal, the contingency period, and buyer loan qualification, but right before the closing, escrow or title needs to submit the final settlement statement to the short sale lender for one last review—right before closing.
It's not uncommon for the short sale lender to decline the final settlement statement. Often times, the short sale lender may require an item to appear on a different line or perhaps different wording needs to be utilized to describe a line item on the HUD-1. The good news is that these quick changes, while annoying, are merely puddles on the road to short sale success.
Other times, however, there are larger issues that may arise at the eleventh hour. In one instance, a short sale lender that previously approved $1500 for HOA dues, transfer, and document fees later advised that this was an oversight and they would only cover the transfer and document fees. In another instance, the second lien holder suddenly realized that the seller was receiving a relocation assistance incentive, and decided that they wanted a piece of the action.
When working short sales, remember that it ain't over 'til it's over. Often times troubling situations can occur at the eleventh hour, and it helps to be equipped to address these strategies as efficiently and effectively as possible. My best advice: Keep calm and don't sweat the small stuff!