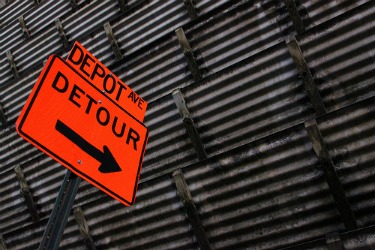 If you have ever received a short sale approval letter, you know doubt have had a feeling of jubilation like almost no other. The trials and tribulations of negotiating a short sale, keeping the buyer and seller content, and finessing all of the details at the bank make the receipt of the approval letter feel like a multi-million dollar win on a scratch ticket.
Unfortunately, the receipt of the approval letter doesn't mean that the deal is 'home free.' There is still a traditional escrow period—complete with an appraisal, an inspection, and even perhaps the obtaining of a loan. Sadly, the transaction could still fall through—even after short sale approval has been obtained.
There are many last minute hurdles to closing a short sale. Two such hurdles involve property appraisals and liens.
Property Appraisals.  Sometimes after the short sale approval letter is obtained, the buyer learns that his (or her) loan appraisal is for an amount lower than the purchase price. If this happens to you, don't give up hope. Submit a copy of the complete appraisal to the short sale lender for review. Often times, a revised approval at the appraised value is just around the corner.
New Liens. New Liens against the property or the individual often appear during the transaction period. HOA liens are commonplace in the state of California, for example. If a new lien appears and needs to be satisfied in full before closing, ask the bank to contribute to the lien. You can also ask other parties to the transaction if they would be willing to help and satisfy the lien.
The bottom line is (as you have probably heard before) "It ain't over 'til it's over." What this means is that with a little bit of tenacity and sticktuitiveness, the short sale will result in successful closing.