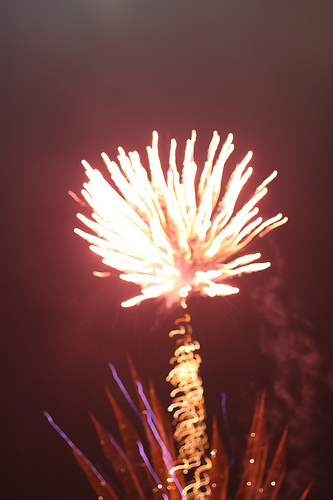 While you may be going out to watch the fireworks tonight, you do not need any explosive fireworks when you are listing or selling a short sale.
One way to avoid the fireworks (what I sometimes call 'drama') is to set buyer and seller expectations accordingly.
Short Sale Sellers
If you are taking a short sale listing, you will want to make sure that the short sale seller is motivated. Is the seller willing to supply all of the short sale documentation to the lender? Is the seller willing to accommodate property showings? Advising the seller that these two things are part and parcel of a short sale will smooth things along during the process.
It also helps to provide the seller with information about their mortgage lenders. Some lenders have quicker processing times than others, and it helps when you educate sellers about short sale timeframes.
Does your seller have an exit plan? Sellers need to know that when they short sale approval arrives, they need to have an exit plan and be ready to move.
Short Sale Buyers
It is important for short sale buyers to understand that the process may be lengthy. Buyers of short sales should be very serious about their intent to purchase the property listed for short sale before entering into the contract.
One way to keep buyers involved during the lengthy process is to request weekly updates from the short sale listing agent. As a buyer's agent, you can forward these updates to the buyer and the buyer will see weekly progress. While the progress some weeks may be small, something is better than nothing.
Good communication and appropriate expectations will make your next short sale transaction as smooth as humanly possible. And, since you have enough fireworks tonight, who needs more?