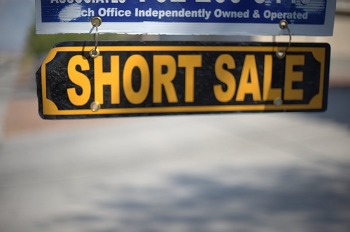 On Tuesday, February 15, 2011, you are invited to a FREE short sale workshop at the East San Diego County Association of Realtors®. I'm conducting the same one this coming Wednesday at another local board, but it's already overbooked.
Please register now if you are interested in attending. Space is limited and most of my workshops for the past few years have been standing room only.
Here's the invite:
Learn to CRUSH IT in Real Estate
by Working Short Sales!
Close Lots of Deals, Earn Lots of Money, and
Help Homeowners Avoid Foreclosure . . .
It may be hard to believe, but there is an art to working the short sale. From taking the listing to opening escrow, certain techniques can be used to make the transaction move along more quickly and efficiently.
And . . . if you have been anywhere near a newspaper or the Internet, then you know that short sales are a key component of the real estate business–especially now that foreclosures are being halted right and left.
You and your colleagues are invited to a workshop where you will:
Learn proven marketing strategies that will keep you on track, focused, and successful in this real estate market
Learn how to list more properties then you ever have before
Learn how to triple your profits immediately by outsourcing the most aggravating part of the short sale process–dealing with the lenders
Increase your success rate by having your deals handled by professional negotiators who get deals approved every day of the week
Leverage your efforts by not wasting time waiting on hold, re-faxing authorizations, etc.
Focus on building your business, finding more deals, and cashing in on existing ones
Receive larger debt discounts by allowing our experienced staff to negotiate the debt
Create a huge pipeline of pre-foreclosures using a proven marketing plan
Familiarize yourself with banking procedures and learn about both Equator and the HAFA Program.
There is probably no one more direct and candid then Broker Melissa Zavala. Last year she and her staff received over 500 lien holder approval letters. She will teach you everything you need to know about mastering the art of the short sale. You owe it to your clients, to your career, and to your business plan to find the most efficient way to get those deals closed!
That's why this event is absolutely FREE.
Don't miss out! Take advantage of this excellent opportunity.