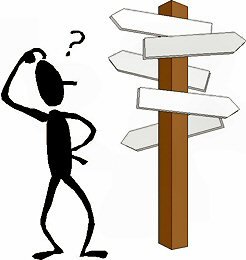 The last two weeks have been great. The weather in Escondido has not been too warm. Usually, it is much warmer at this time of year. I attended RainCamp in San Diego and learned lots and met some new AR friends. Also, so far we have postponed all of our 27 foreclosure sales that were scheduled for August. So, the short sale thing is going pretty well.
I've been spending a little more time than usual on the phone because Michelle (my right arm when it comes to short sales and a favorite among clients) just had a little baby boy and is off on maternity leave for a few more weeks. (Side note: If you know Michelle and want to send her your congrats on the birth of the baby, you can email her by clicking here.)
Anyway, as a result of this additional time spent on the phone, I have the privilege of speaking with more bank employees than I usually do. Today, however, I had a conversation that was completely different than any short sale conversation I had ever had before.
I received a phone call from a short sale processor at a bank in the MidWest. She was calling with regard to a short sale. We had spoken the day before, and I needed to obtain a few signatures from buyers and sellers and get a document back to the bank. The sellers are out of town, and I advised her that it would be a day or so more before I would be able to return the document.
But, she was not calling about the status of the document. She was calling for my help. You see, she stated, "I have the title report and I have the appraisal and I am not sure what to do next."
I asked her a few questions. I was curious whether they were servicing the note for an investor. Based on her responses, I then advised her how to proceed. I was surprised. I was confused. I was a consummate professional. I was also thinking that maybe there is a job for me at some banking institution in the MidWest.
But, hey, I'm much happier here in San Diego County with the great weather, the RainCamp, Michelle, her baby, and my awesome short sale crew.