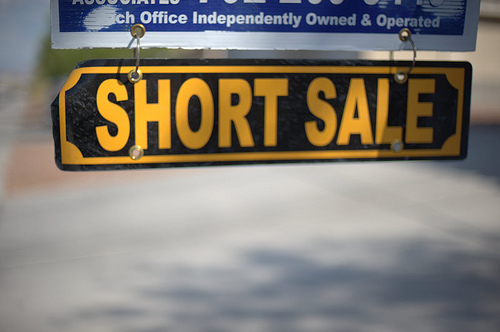 If you have nothing planned for this Thursday February 17 at 10:00 a.m. PST, then I would love for you to join me for a short sale webinar.
Who is leading the webinar? I am. I'm Melissa Zavala, a Broker in North San Diego County and a Short Sale Expeditor®. In 2010, my staff and I have obtained over 500 approval letters for Realtors® throughout California and beyond. I also have a bunch of Realtor® designations and certifications under my belt, and some institution on the east coast found me worthy of a master's degree about twenty years ago.
Why should folks listen? Well… if you have nothing else to do and are interested in learning more about short sales, why not listen to a pro? You may learn something.
What is going to be discussed? This is a basic short sale workshop and it is absolutely free. In it, I will review the short sale process and the philosophy of the banks. Additionally, I will provide some tips and tools for obtaining a few short sale listings in 2011.
While it may be hard to believe, there is an art to working the short sale. From taking the listing to opening escrow, certain techniques can be used to make the transaction move along more quickly and efficiently.
And . . . if you have been anywhere near a newspaper or the Internet, then you know that short sales are a large component of the current real estate market share.
You and your colleagues are invited to this FREE webinar where you will learn about short sales.
We look forward to your participation!
Title: Master the Short Sale Transaction
Date: Thursday, February 17, 2011
Time: 10:00 AM – 11:00 AM PST
After registering you will receive a confirmation email containing information about joining the Webinar.
System Requirements:
PC-based attendees
Required: Windows® 2000, XP Home, XP Pro, 2003 Server, Vista
Macintosh®-based attendees
Required: Mac OS® X 10.4 (Tiger®) or newer
Space is limited.
Aside from the webinars, here's some other great stuff that I'm doing:
Melissa Zavala's Next Speaking Engagement