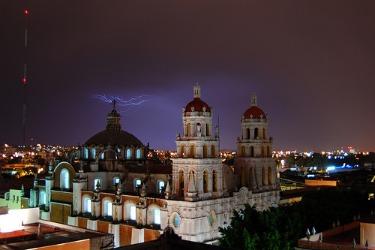 A short sale closing is like a recipe for mole poblano. Have you ever heard of mole poblano? It's a chocolate-tinged sauce made famous in the colonial days in Mexico that has over 20 different ingredients. Just like the 20 plus ingredients in this sauce, there are probably at least that many different details that need to be balanced in order to assure that your short sale transaction closes quickly and efficiently.
Chocolate features prominently in mole poblano and there are three key ingredients to short sale success that also figure prominently.
1. Engage homeowners early.
a.     Find out if the homeowner owes more on the home than it's worth.
b.     Discuss short sale opportunities in the initial conversations with the homeowner.
c.      Explain the short sale process and how it can help to avoid foreclosure. (Check out my handy chart that compares short sale and foreclosure courtesy of Distressed Property Institute.)
2. Contact the lien holders before the home is listed.
a.     Find out if the homeowner can be evaluated for any of the special short sale programs: through the government (HAFA), through Fannie Mae, and through Freddie Mac.
b.     Find out if the homeowner will qualify for any of the unique programs offered by specific lenders (such as Bank of America's Cooperative Short Sale Program).
3. Complete required tasks on time. (Check out what happens when you do not complete required tasks on time.)
a.     Provide all the necessary documents as quickly as possible in order to keep the process moving along.
b.     Communicate with all parties in order to keep unnecessary delays to a minimum.
While there are certainly many more ingredients to a successful short sale closing, these are just a few. If you wish to learn more about short sales or if you would prefer for us to do your cooking and get your short sales approved, please do not hesitate to contact me.
Sidebar: If you are ever in Puebla, Mexico and have a hankering for some real authentic mole, try Casa de los Muñecos. They have three locations and are known throughout the city for their culinary delights. I ate worms there a few years ago and I survived. Check out a photo of me eating worms and surviving to tell the tale 😉
Photo: flickr creative commons by Russ Bowling