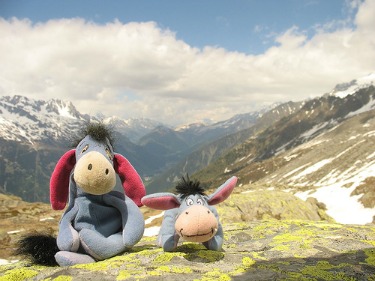 If you're a short sale aficionado, then you probably know just about everything there is to know about short sales. That being said, if you are working in the distressed property market or have made it your New Year's Resolution to hone your short sale skills and close a few more deals this year, here is my Top 12 List of Ways to Get Your Short Sale Approved in 2012.
12. Understand available short sale incentive programs.
11. Collect all documents for the short sale package at the listing appointment.
10. Run the Statement of Information when the short sale listing is taken.
9. Order (and read) the preliminary title report when the listing is taken.
8. Order repair bids and pest control bids prior to submitting your short sale to the bank.
7. Assure that the settlement statement that you submit to the bank has the correct figures for your closing date.
6. Submit a complete short sale package to the bank (including a fully executed offer).
5. Do not use or accept electronic signatures.
4. Maintain regular weekly communication with all parties during the negotiation process.
3. Make sure the short sale sellers have decided where they are going to live then the deal closes.
2. Follow up regularly with the lender(s).
And, the number one way to get more short sales approved in 2012…
It doesn't matter what happens. It doesn't matter who bullies you or yells at you. It doesn't matter that you have already faxed the same short sale package to the bank 56 times. Whatever happens, maintain a positive attitude (don't be an Eeyore) and you will succeed!