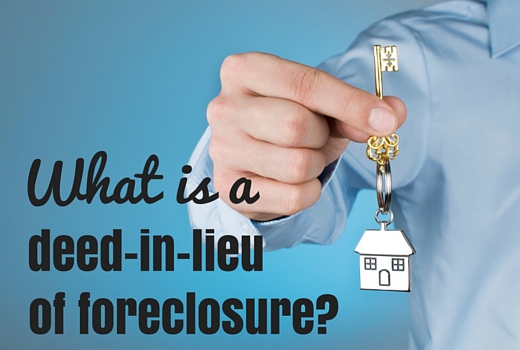 You've probably heard that there are all sorts of short sale programs and policies. From HAFA to online auctions and everything in between. Some of these programs also offer options and incentives for borrowers who are considering something called a deed-in-lieu of foreclosure.
What is a deed-in-lieu of foreclosure?
Also called a "deed-in-lieu", it is simply the opportunity for a borrower or homeowner to convey all the interest in the property back to the the lien holder or the bank. In exchange, the bank will not move ahead with the foreclosure proceedings.
Some borrowers who are having trouble making their payments and owe more to the bank than their homes are worth may have the option of participating in a deed-in-lieu of foreclosure. The other options available to homeowners include short sale and loan modification.
The federal government may still offer some deed-in-lieu incentives to qualifying borrowers. The HAFA program (if the property and the seller qualify) will pay a sizeable incentive to a borrower who participates in a deed-in-lieu of foreclosure. The state of California also has deed-in-lieu incentives as part of the Transition Assistance Program.
Borrowers who are seriously considering participating in a deed-in-lieu of foreclosure need to know this: deed-in-lieu is generally most successful if a borrower has only one mortgage. So, borrowers with more than one mortgage may want to explore other options such as short sale and loan modification.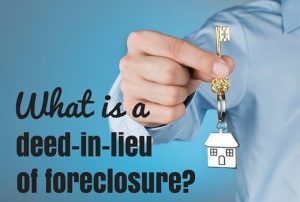 The other thing that borrowers and agents must know is that a deed-in-lieu doesn't simply mean that you leave the keys on the kitchen counter, lock up, and walk out.  Like a short sale or a loan modification, the borrower must qualify for this option. Owners who literally walk away from properties still own them until the bank foreclosures. This means that any liability related to any mishap that occurs on the property would fall on the owner. So, if a borrower is considering walking away from a property, it is vital that the borrower complete the deed-in-lieu process and solicit the advice of a qualified real estate professional to assist them.
If you or anyone you know needs assistance with a short sale or deed-in-lieu, we can help. Feel free to call the professional team at Short Sale Expeditor.