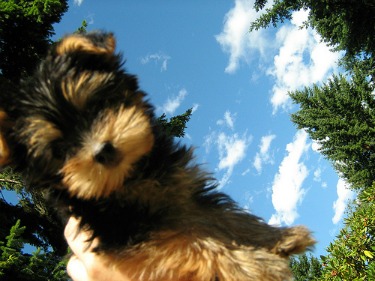 It's not uncommon for agents and short sale processors to hear comments such as "Tell the bank that I do not have the money" or "Tell the bank that my mother's uncle's sister's cousin didn't pay the rent."
The thing about short sale processing is that even though those comments are probably very true, they will do absolutely nothing to elicit a quick and efficient short sale approval letter.
At Short Sale Expeditor®, we figured out a long time ago that the bank is not a thinking, feeling being. It is a business—and a very large one that is looking at its books, practices, and procedures when making decisions.
The best way that it can be explained is like this:
If you or someone you know has a pet, you may say or hear such comments as "My pet is sad" or "My pet is lonely." However, you probably already realize that this is not the case. What happens is that folks project human feelings and traits onto something that is not human (also called anthropomorphizing). If you think that the bank like you do a pet, and you will soon realize that projecting those feelings will not lead to short sale success.
What's the best way to deal with the short sale lender? The best way to elicit short sale success is to provide the bank with the short sale documentation that they want. And, if that is not enough to help the lender make its decision about approving a short sale, then you need to strategize. Consider any other paperwork or documentation you could provide that could the lender to review and approve your short sale while keeping it aligned with their books, practices and procedures.
Once in a blue moon, you may have a short sale processor or vice president that can override decisions that are within the box. Sadly, however, this doesn't happen all the time. Therefore, the best way to arrive at short sale success is retrain your brain to remember that the bank is like your new puppy dog, but probably not quite as cute.