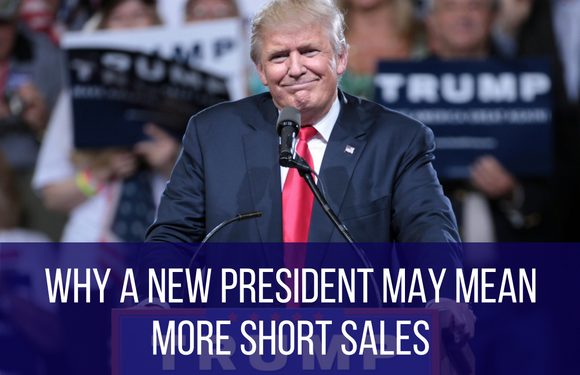 What's in store for 2017 and beyond?
We, at Short Sale Expeditor®, certainly do not have a crystal ball and we cannot predict the future. But, there are many pundits who have made predictions about what a Trump presidency will mean for the field of real estate.
According to a Forbes.com article dated November 10, 2016, Lawrence Yun anticipates that the following will occur:
There will be a stimulus to the economy (short-term). A combination of tax cuts, increased jobs, and consumer confidence will allow this to occur.
Changes to Dodd-Frank and less stringent underwriting guidelines for loans.
A loosening of the land-use and zoning guidelines, particularly for new construction.
A possible end to Fannie Mae and Freddie Mac.
There's a lot more to the article than what I have noted above. However, two factors on this list may prompt us to see more short sales and foreclosures in our future.
First and foremost, when interest rates increase, that increase is usually associated with a decrease in home values. With so many homeowners still teetering on the brink of being upside down on their mortgages, if any of those folks need to sell, it would likely be in a short sale situation. Low interest rates have helped us to avoid this scenario, thus far.
Second, we all saw what happened when Alan Greenspan loosed the lending guidelines in approximately 2004. (If you were selling real estate back then, it was probably a pretty good year for you.) Looser guidelines may mean more closings, but could ultimately mean that banks are making loans again for those who would be the first to fall if the economy were to plummet again.
If you have experience working with sellers on short sales, based on the content of this article, I'd say you might want to keep your eye out for more. At Short Sale Expeditor®, we are here to support you in dealing with the lenders and working your short sale transactions while you go out and put more transactions in your pipeline.