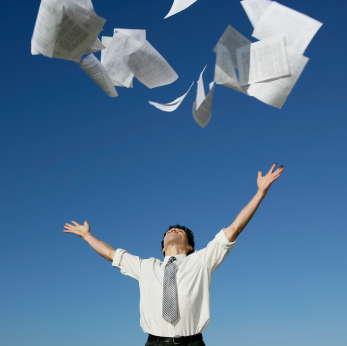 After recently getting the news that California short sale sellers will not be liable to taxes when selling their homes in short sale (even after the end of the Mortgage Debt Relief Act of 2007), many California short sale sellers still have questions. Will they be liable for Federal taxes? How does this tax break work?
At Short Sale Expeditor®, we're not Certified Public Accountants and we don't pretend that we are. It's always best to investigate the answers to all tax questions by speaking with a tax attorney or an accountant. But, with that in mind, let's have a closer look at the information about the tax penalty for California short sale sellers.
What Is the Mortgage Debt Relief Act?
Initiated by President Bush, the Mortgage Debt Relief Act of 2007 is a tax break that saves certain struggling homeowners from paying taxes to the IRS for the amount of debt forgiven in a short sale, a foreclosure, or a deed-in-lieu of foreclosure. Even though the amount of debt forgiven is reported on the 1099-C, and sent to all borrowers, certain short sale sellers do not have to pay tax to the Federal government on this forgiven debt.
Currently set to end on January 1, 2014, this Mortgage Debt Relief Act of 2007 has been the saving grace of many short sale sellers throughout the nation. Literally, for many, this act is the difference between letting their home go to foreclosure or participating in a short sale, with many distressed borrowers thinking that if they had to pay taxes on forgiven debt at their current tax rate, it would be a terrible financial burden.
California Short Sale Sellers Have Good News
Up until just a few weeks ago, California short sale sellers were still uncertain as to whether they would be liable for state taxes when their homes closed in a California short sale.
As a result of a letter from Senator Barbara Boxer to the IRS, Californians now have clear guidance on the tax laws with respect to short sales. In November, Senator Boxer received a response from this IRS clarifying that California families who have lost their homes in a short sale will not be subjected to a tax penalty for debt forgiven after the federal law prohibiting such penalties expires at the end of this year, and the Franchise Tax Board has agreed with those clarifications.
But, What About Federal Taxes?
California short sale sellers and their real estate agents are very curious as to how this new information will impact short sale sellers in California at a Federal tax level. Will California short sale sellers have to pay taxes to the Federal government despite the fact that they will not have to pay state taxes? The answer to this question is in the IRS response to Barbara Boxer's letter. In paragraphs 3 and 5, Mr. Montemurro from the IRS states that any amount forgiven will be treated as non-recourse debt, and he explains the appropriate treatment of that debt when filing a tax return. And, therein lies the answer.
There are other states that have anti-deficiency laws for which the same IRS response might be applicable. If you reside in a state where there are anti-deficiency laws with respect to short sales, check with you accountant to learn about how your tax liability (or that of your client) will be handled.