If you have nothing planned for Thursday August 9th at 10:00 a.m. PST (1:00 EST), then we would love for you to join us for a free short sale webinar on Proven Short Sale Lead Generation Techniques.
You already know that Short Sale Expeditor® provides free distressed property education and fee-based short sale administration, and perhaps you have even downloaded some of our free tools. But, this webinar is special, and you should make a point of joining us.
Who is leading the webinar? Bryant Tutas and Wendy Rulnick, co-founders of Short Sale Superstars, a national short sale agent network with over 10,000 members, will be leading the webinar and sharing all sorts of tips and tools that will help agents make the most of the existing real estate market.
Why should folks listen? You owe it to yourself, your clients, and your real estate career to learn all that you can from these Florida Brokers that are killing it in the short sale world.
What is going to be discussed? This webinar will review all sorts of ways to generate short sale leads and take more listings than ever before. You will walk away with countless ways to generate short sale leads, and make more money than ever before.
While it may be hard to believe, there is an art to working the short sale. From taking the listing to opening escrow, certain techniques can be used to make the transaction move along more quickly and efficiently.
And . . . if you have been anywhere near a newspaper or the Internet, then you know that short sales are a large component of the current real estate market share, and they still seem to be hanging around.
You and your colleagues are invited to this FREE webinar where you will learn about short sales.
We look forward to your participation!
Title: Short Sales: Proven Lead Generation Techniques
Date: Thursday, August 9, 2012
Time: 10:00 AM – 11:00 AM PST (1:00 EST)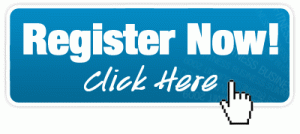 After registering you will receive a confirmation email containing information about joining the Webinar.
System Requirements:
PC-based attendees
Required: Windows® 2000, XP Home, XP Pro, 2003 Server, Vista
Macintosh®-based attendees
Required: Mac OS® X 10.4 (Tiger®) or newer
Space is limited.