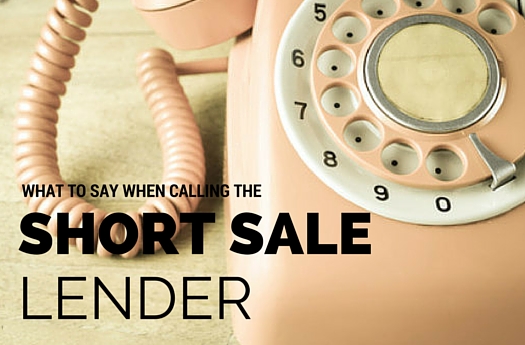 If you've got a short sale or you are taking a short sale listing, there are certain things that you must know before calling the short sale lender.
When you dial up the lender (you can obtain the phone number off of the seller's mortgage statement if you do not have it already), the bank employee/customer service representative is going to ask you for most (or all) the following information:
Seller's Name
Seller's Loan Number
Property Address
Seller's Mailing Address if Different from Property Address
Seller's Phone
Last four digits of Seller's Social Security Number
Your Name and Your Company
Note that if your third party authorization is not in the system yet, the call will be over fast. Lenders will generally not move forward with the call unless they can confirm that you have the written permission of the borrower to speak to the lender on the borrower's behalf.
Always Keep Good Records
It's important to keep good records. You could keep a hard file with a single page that has all the answers to those bank questions in chart form. You can also include the information on the top portion of your communication log (remember to log each and every call and fax).
For the tech-savvy, you can use Outlook, Excel, Evernote or many of the other available programs in order to keep a good online record of all your calls and conversations with the short sale lender. Just like the Boy Scouts, whatever you do, remember that it is important to be prepared.
What Information Do You Want to Obtain from the Short Sale Lender?
After you've dialed and gone through the barrage of questions to confirm who you are, your next step is to know the information that you want to obtain from your call (read: why the devil are you calling the lender?) Maybe you are calling to get the fax number to send your authorization or maybe you want to learn about this bank's short sale process. Or, maybe you want to confirm receipt of a short sale approval letter. No matter what you need, make sure you have identified your needs before dialing. Otherwise, you may get through to someone, but they will be wondering why you are calling.
Looking for more tips and tools on how to negotiate a short sale for your client? Look no further. I've written an entire book that can help you through the process. It's called Been There, Done That and it is available on Amazon.
Of course, if you have any questions or need help processing your short sale, feel free to contact the team at Short Sale Expeditor®.