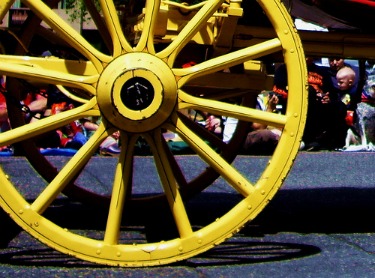 If you are a regular user of Equator, then you probably have mixed feelings about Wells Fargo's use of the Equator platform. Many agents complain that the successful use of Equator for Wells Fargo short sales is more difficult than obtaining a Doctoral Degree in Physics. In fact, short sale agents across the nation email our office to ask us to intervene; often times, they believe that we have a bat phone to the Executive Offices at Wells Fargo.
It seems that Wells Fargo is trying very hard to make things easier for agents. And, it's possible that now only a Master's Degree will be required in order to get your next short sale approved by Wells Fargo.
You see… effective Friday, April 19, 2013, Wells Fargo implemented enhancements to the workflow for new loans entering the "Closing" status within Equator. (Information below courtesy of our friends at Wells Fargo.)
What does this mean for you as an agent?
You will see a new task called "Closing Complete (Agent)." Within this task, you will upload the Final HUD and any other documents that may be needed to complete the file, such as the Short Sale Affidavit or a copy of the wire confirmation, etc.
You will now see a "One View" section in the existing "Confirm Closing Information" task; this will allow you to see an overview of the property status, including the offer expiration date.
You will also notice that when you request a change to the closing date, the closing date in the property header will not change until the request has been approved by the Wells Fargo Closer.
How does this affect your current files?
These enhancements will have no affect on your current files within the "Closing" stage in Equator.
The new tasks will trigger only after the file has been given approval to close.  Agents will not be required to recomplete any tasks.
Will this improve upon the Wells Fargo short sale process in Equator? Who knows… but any small improvements are probably better than nothing!