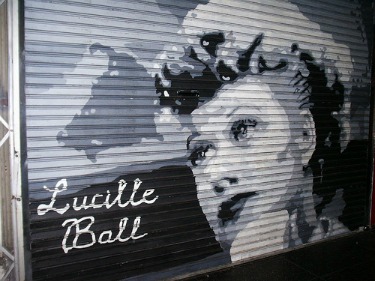 Saturday would have been Lucille Ball's 100th Birthday. I loved Lucille Ball. Her "I Love Lucy" show was like my favorite show when I was growing up. I've probably seen every episode tons of times. Lucy's head stuck in a trophy. Lucy dressed up as an alien outside her building window. Lucy with Harpo Marx. Lucy at The Brown Derby.
Instead of spending Saturday watching the old reruns again, I spent the better part of the day working through one of our lovely Wells Fargo Equator short sales.
Just recently, we reported that Wells Fargo is going to be using Equator, the online short sale processing platform used by Bank of America, GMAC and others. Wells Fargo reported that they would be processing of certain short sales through Equator—conventional loans (including Fannie Mae and Freddie Mac), America's Servicing Company (ASC) loans, Veteran's Administration (VA) loans, and Home Credit Solutions (HSC) loans.
Sounds good, right? Not so fast. Each of the mortgage servicers that uses Equator does so a little bit differently. Some banks initiate the short sales; others (such as Bee of Aay and Wells Fargo) give you the opportunity to initiate. But do not get so excited.
With a Wells Fargo Equator short sale, there will be more tasks than you can count. If you thought your previous short sales were tedious and time-consuming, your Wells Fargo short sale may give new meaning to the words detail-oriented.
Here are a few of the tasks I faced this week and completed today:
Purchase Contract Not Legible. Upload New Contract
Agent's License Number Not Legible. Upload New Contract.
Contract Addendum Does Not Have Buyer's Middle Name. Revise and Upload.
Hardship Affidavit Does Not Have a Check Mark Next to the Box that Says Other. Fix and upload again.
Buyer's Pre-qualification Is More than 30 Days Old. Upload New Pre-Qualification.
Buyer's Proof of Funds Is More than 30 Days Old. Upload New Proof of Funds.
Buyer's Financial Statement Is 35 Days Old. Please have them complete a new financial statement.
Unit Number Missing on Page Seven of Contract. Upload New Contract.
Anyway, you get the picture. After this, I think I need some of Lucy's Vita-Meta-Vegamin 😉
Photo: flickr creative commons by DominusVobiscum