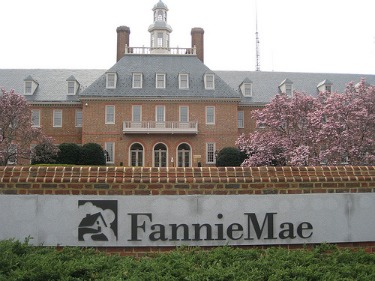 If you are a real estate agent working in the short sale world, then you have likely encountered a Fannie Mae short sale. A Fannie Mae short sale is a short sale transaction where the loan is serviced by a lender (such as Nationstar, Bank of America, or Wells Fargo) but the note is owned by Fannie Mae. Remember that Fannie Mae buys and sells loans on the secondary market.
When Fannie Mae owns a loan and you are processing a short sale, it is not uncommon for the short sale lender (or Fannie Mae) to provide with buyer with a counter offer that is NOT in line with the market value of the property. That is, Fannie Mae will generally counter the offer with a value that is above market value.
In an article that explains why Fannie Mae makes it tough on short sale sellers, The American Genius states,
When Fannie Mae lists an REO, the property is generally listed above the current market value. They advertise the property and review all offers but prefer for borrowers to obtain a HomePath® loan. With the Fannie Mae HomePath® loan, no appraisal is required. With no appraisal, the buyer could pay 10% or even 20% over market value. The new owner of the Fannie Mae REO now owns a property with a loan more than market value; the owner is now upside down like the short sale seller that couldn't get his short sale approved just a few months before.
Because Fannie Mae can sell the home for more than market value in an REO situation, it is very common for short sale listing agents to find themselves up against a wall. Fannie Mae doesn't care what the short sale buyer wants to pay because they will get more in foreclosure. As such, the short sale listing agent will need to dispute the value in the counter offer so that the short sale can be approved.
How do you know when your loan is with Fannie Mae?
In order to learn whether your seller's loan is owned by Fannie Mae, you need to check on the Fannie Mae website. The only information that you would need in order to conduct a lookup is the seller's name, the property address, and the last four digits of the social security number. When you enter in the information on the site, the computer will spit out the words "Match Found" or "No Match Found". If you see the words "Match Found," than you know that the loan is owned by Fannie Mae. You can then follow any applicable procedures for valuation dispute.
How do you dispute the value on a Fannie Mae short sale?
In order to dispute a value on a Fannie Mae short sale, you will generally not work with the mortgage servicer. You will go to the Fannie Mae Short Sale Assistance Desk and follow the procedures on that site.
You will need to collect all sorts of data and information in order to support your argument about the property value. This could include information from your MLS, tax records, Zillow, an appraiser, or even photos and a property inspection if applicable. Prepare a comprehensive package in order to justify the value of the property and submit that information upon request through the site.
Don't be intimidated by the process. If you are detail-oriented and have put together a comprehensive package that makes a compelling argument, the process should go well. At Short Sale Expeditor®, we have had (knock on wood) a 100% success rate when disputing values through the Fannie Mae short sale assistance desk.
So, if you are struggling with valuation on a Fannie Mae short sale, know that help is available. Yes, the process could be slow and you need to be thorough. But, if you'd like to close your listing as a short sale (and not see it sold as an REO), than a Fannie Mae Value Dispute is definitely the way to go.