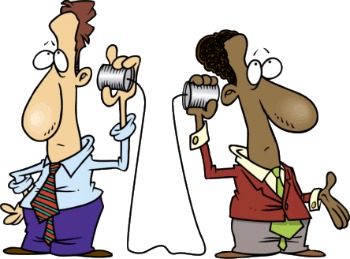 We received a call the other day from one of our agent friends and a big fan of Short Sale Expeditor®. He was calling to tell us that he went to an office meeting where he was told that Bank of America will be more actively and aggressively pursuing foreclosure in 2013.
It's like that game of Telephone where you whisper a secret in someone's ear, and then that person whispers it in another ear, and soon the secret has changed ten-fold. In fact, there has been a VERY SMALL AND INSIGNIFICANT CHANGE that Bank of America has made in its short sale process.
As of January 15, 2013, there will no longer be a temporary foreclosure hold during the Cooperative Short Sale property-marketing phase.
You may already know that there are many Bank of America short sales that can be initiated into the Equator system without an offer. The Cooperative Short Sale is just one of those short sales that can be started without an offer. In the Cooperative Short Sale, Bank of America advises that if you initiate without an offer, they will work on and provide you with a "pre-approved" marketing price—a price at which to offer the property for sale. This is best known as the property-marketing phrase.
At Short Sale Expeditor®, we highly recommend initiating a short sale without an offer whenever possible. We also encourage all of the listing agents that use our service to actively market the property while Bank of America is settling in on their price in the property-marketing phase. In fact, given the fact that most of California (and most of the United States) is in the midst of a huge seller's market, well-priced homes are getting multiple offers within the first 1-2 days. So, most of those short sales submitted initiated without an offer, already have an offer before you can blink your eyes.
While it may be true that Bank of America will be actively pursuing foreclosure as my friend whispered to me in our game of Telephone, the truth is that he might've gotten the story just a little bit off. Simply put, the bank will continue its filings on the property during the property-marketing phase. But, that will not impact you because you already have an offer—don't you?