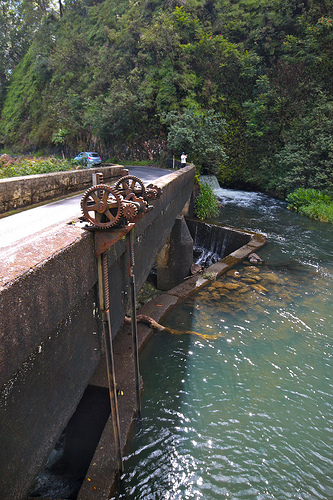 By now, you may have heard the news. Former Bank of America employees allege that Bank of America gave incentives to employees for foreclosing on properties. According to Bloomberg:
Bank of America, the second-biggest U.S. lender, rewarded staff with cash bonuses and gift cards for meeting quotas tied to sending distressed homeowners into foreclosure, former employees said in court documents.
Mortgage workers falsified records and were told to delay U.S. loan-assistance applications by requesting paperwork that the Charlotte, North Carolina-based bank had already received, according to statements from ex-employees filed last week in federal court in Boston. The lender improperly disqualified applicants to the Home Affordable Modification Program, or HAMP, according to a May 23 statement from Simone Gordon, a loss-mitigation specialist who left the company in 2012.
Bank of America Corp. is being sued by homeowners who didn't receive permanent loan modifications after making payments under trial programs, according to court papers.
Here is a statement from one employee: "We were regularly drilled that it was our job to maximize fees for the bank by fostering and extending delay of the HAMP modification process by any means we could."
Are Allegations of Bank of America Misconduct a Surprise?
As someone that has contacted Bank of America countless times over the past few years, it is easy for me to see how information from the executive offices doesn't make it down to the employees in the way that it is actually intended.
Real estate agents are frequently challenged when they call lenders with questions about programs such as HAMP, HAFA, or other programs, such as the Bank of America Cooperative Short Sale Program. Bank employees that answer the phone frequently are not privy to higher-level information that is required by the caller. Those employees that answer the phone may suggest, for example, that a short sale seller apply for HAFA, yet the same employee may not realize that the subject property will not qualify for HAFA because the loan balance is too high or because the property is actually owned by a non-participating investor, such as Fannie Mae. In fact, just the other day, we were told by a low level customer service representative at Greentree Servicing to send over a short sale package, when the subject mortgage loan was going to be paid in full. (Read: It wasn't even a short sale!)
While it is shameful to think that individuals received rewards and bonuses at the expense of someone entering into foreclosure, it is also easy to understand (if you have dabbled in distressed properties) how getting the correct answers to your questions is even more challenging than driving the road to Hana. Have you been on the road to Hana with its 600 hairpin turns and 56 one-lane bridges? Navigating that road is often more simple than achieving success in short sales.