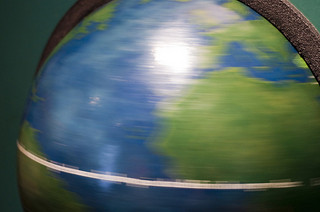 In case you are working on a Bank of America FHA Short Sale, you will probably want to hear this news. Starting in June, new Federal Housing Administration (FHA) and United States Department of Agriculture (USDA) short sale properties are now be processed using the Equator system.
Here is some information from the Bank of America FHA Short Sale Annoucement:
The transition to Equator will happen for eligible short sale files. After the short sale file is assigned to a short sale specialist, the Bank will contact homeowners and real estate professionals affected by this transition. If you have an FHA or USDA short sale transaction that is already in progress, continue to work with your assigned short sale specialist. Therefore, you will not be able to transfer the file that is currently in process over to the Equator processing system.
FHA and USDA short sale files are handled differently than other short sales.  The use of Equator does not change the way FHA and USDA short sales are initiated. Only homeowners can initiate an FHA or USDA short sale by working with their assigned Customer Relationship Manager (CRM).  Real estate professionals who try to initiate short sale loans for FHA and USDA loans will receive an error message.
Per HUD guidelines, homeowners may need to be evaluated for retention options before pursuing a short sale.  If the homeowners have not yet been reviewed for retention options, they may need to complete that process.  Homeowner's that are already working with a real estate professional can notify their short sale specialist and submit the Third-Party Authorization Form.  This will allow the agent to access Equator for assisting with the file.
Real estate professionals should coordinate with the homeowners to contact their CRM to initiate an FHA or USDA short sale.  If the homeowners do not have an assigned CRM, the homeowners should call 1.800.669.6650 to discuss their options.
The FHA or USDA short sale specialist will work with the homeowner to collect financial documents and issue the Approval to Participate (ATP).  After the Bank receives the ATP within the required seven days, the Bank will enable the real estate professional to work the file, just like any other file in Equator.
Want more information on Equator and Short Sales? Check out the following articles:
How to Establish an Equator Account
Wells Fargo Rolls Out Equator Improvements