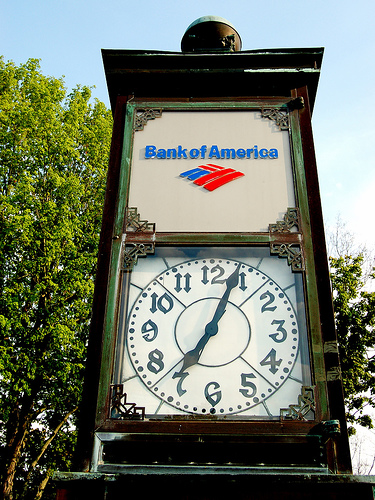 You may think that short sales are part of your past. But the truth is that there may be more to come. Certainly not as many as there were in 2010, but there are definitely more short sales to come.
And, Bank of America has just announced changes to their short sale process.
According to a recent announcement from Bank of America,

Starting mid-July, homeowners will receive a short sale Initiation Package upon initiating a short sale and not being reviewed for a home retention option. Included in the package is the Borrower Election Form that will now be required before proceeding with a short sale.
The short sale transaction will no longer continue and no other homeowner documentation or offers will be reviewed until the signed Borrower Election Form is received and verified by the Short Sale Specialist. As a reminder if an agent is involved in a short sale, a valid Third-Party Authorization is also required and must be verified in order to proceed with the transaction.
Please have your homeowner thoroughly read this package including the Homeowner Checklist. This package contains a list of financial documents that may be required to complete a short sale. Our ability to evaluate the homeowner for a short sale, as well as postpone collection and foreclosure efforts, depends on our receipt of all necessary documents. Upon initiation, a Short Sale Specialist will continue to contact you, the agent, to discuss the next steps in the short sale process.
Initiation Package Includes:
     Homeowner Checklist
     Information on Loan Assistance Programs
     Frequently Asked Questions
     Important Notice to Help You Avoid Foreclosure Scams
     Borrower Election Form – now required upon initiation
     Third-Party Authorization
     Request for Mortgage Assistance (RMA) form
     IRS Form 4506-T

Each short sale lender has different policies and procedures. Kudos to Bank of America for doing such a good job sharing changes to their policies with the world. They are the only lender that I know of that does such a good job keeping agents in the loop. It wasn't always this way. Bank of America, you've come a long way in the short sale world.