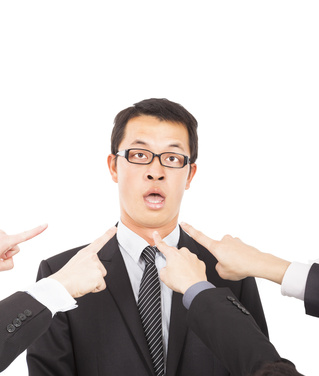 Bank of America Alleges Agent Error Causes Delay
Around Christmas time, Bank of America sent out an email to all Equator users which stated that agent error is resulting in delays in short sale processing. Can you imagine that? Agents are making errors?
I'm not surprised to hear that this happens. It would be so impossible for every agent working a short sale through Bank of America to all have the latest and greatest information at his or her fingertips. Of course, busy agents doing lots of Bank of America short sales might understand the subtle nuances of the system. But, if you are only processing one or two short sales a year in Equator, then it is pretty obvious that you may make a few mistakes. Nobody is perfect, after all!
What really concerned me about this email is that it mentioned the requirement to input a borrower's email address. Additionally, the email alluded to the fact that any file with an agent email address on that specific item line would not be addressed correctly. Here's my two cents: Is it a law that every person in the United States must have an email address? Is it acceptable for Bank of America to require an email address and what happens to the file when a person doesn't have one?
I've always wondered how public school teachers can require that student create a PowerPoint presentation or type an essay in the evening, when the school is closed. What about those families that do not own those resources? How are they expected to complete the task?
My concern about the public schools is quite similar to issue with Bank of America—except easier to work around because you can always call the Principal, but it is pretty hard to get through to the CEO of Bank of America.
Since it is not so easy to get a problem resolved on a Bank of America short sale as it is to contact the schools Principal, agents had better do their best to avoid user error in Bank of America Equator short sales.
Short Sale Lenders May Make Mistakes
Despite the fact that Bank of America didn't mention it in the particular email I referenced, the short sale agents aren't the only ones who make mistakes. Short sale lenders commit errors as well.
I once had a short sale in my pipeline where all of the seller documentation was submitted through the online platform, but we were not getting any response from the short sale lender. Thirty-seven phone calls later and a million apologies had us back where we started. We were told that there was a "glitch in the system," and the lender would be closing the file and opening it anew.
Are You In it to Win?
Dealing with errors and mistakes in the distressed property world takes patience and dedication. It requires paying attention to all the details to assure that nothing falls through the cracks. To me, that means showing up and touching every file, every single day. That's how you prove to your sellers, your colleagues, and the short sale lenders that you are in it to be successful.