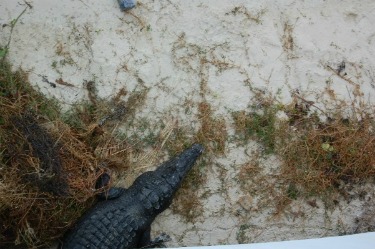 Even during a week long vacation in Cancun, short sale negotiators still can't get those short sales out of their minds. Look very carefully at the picture on the right and check out what was hanging out in the lagoon at the resort.
And, look who was water skiing in the lagoon: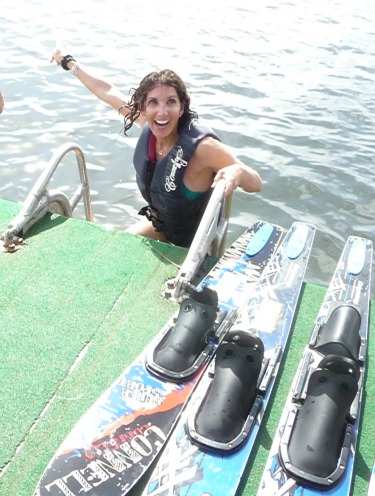 Don't know whether that makes me certifiable, but I can say that because of our vast short sale experience, taking risks and going out on a limb gets easier all the time.
Not only do we send in short sales and phone the banks to check status, but sometimes we need to escalate transactions and get involved in heavy duty battles between lien holders.
Here's a list of some of the banks with which have processed or are currently processing short sales:
Bank of America ■ Wells Fargo ■ Wachovia ■ ASC ■ Guild Mortgage ■ US Bank ■ Navy Federal Credit Union ■ Mission Federal Credit Union ■ Litton ■ Aurora ■ Chase ■ Citibank ■ Flagstar ■ Roundpoint ■ GreenTree■ Central Mortgage (CMC) ■ Nationstar ■ Service One ■ GMAC ■ American Home Mortgage ■ Captial One ■ eTrade ■ Carrington Mortgage Services ■ Fannie Mae ■ Freddie Mac ■ Cal HFA ■ EMC ■ Franklin Credit ■ HSBC ■ SLS ■ ING Direct ■ Metlife ■ Midfirst ■ Ocwen ■ OneWest (IndyMac) ■ PNC ■ Provident ■ Saxon ■ Capital One
If you have any questions about short sales or need short sale support, please do not hesitate to give us a call. But, you better call soon. You never know when a short sale expert is gonna be a croc's next meal.
P.S. Just a reminder for the PETA folks, no crocs were harmed in the writing and/or publishing of this post.