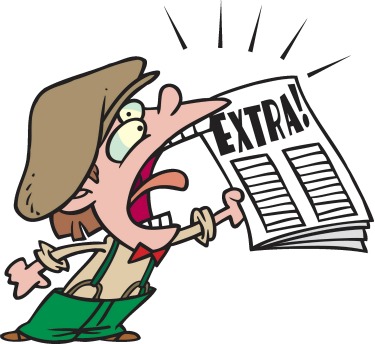 It's always our goal to help you stay on top of the latest and greatest news. Hey… you already are ahead of the game—brave enough to stare short sales in the face and take short sale listings.
Here's a recap of some of the interesting stuff that went on this past week in the distressed property arena:
Administration Revamps HAMP Program to Reach More Borrowers   Many people say that it is too little too late, but the administration has decided that now they might consider a principal reduction as part of their HAMP offerings. Just like other stuff we have reported lately, this might just be another example of pulling off the Band-Aid slowly. What say you?
Lessons from the Costa Condordia Captain and Chesley Sullenberger  It may seem a bit bizarre, but you might actually be able to learn something about how to be a better agent (even a better short sale listing agent) by reviewing these lessons based on recent disasters.
Why Moneyball Was Really a Real Estate Movie   You thought that it was a movie about baseball, didn't you? Actually, Moneyball was a movie about a whole lot more. Read about how the movie can change the way that you approach real estate in 2012.
And…. just for fun: I'm lament to share with you that Picnik, my all-time favorite site for editing photos is closing its virtual doors this April. The good news is that all of the premium features are now free. So, if you are looking for a really awesome photo editing tool and you object to long term relationships, then check out Picnik—before it's too late.
There's lots going on in the distressed property arena. And, if you are actively working with 'distressed' borrowers, it's important to keep up with all of the changes in the industry. Sometimes that's hard, which is why we've provided you with a weekly recap right here.