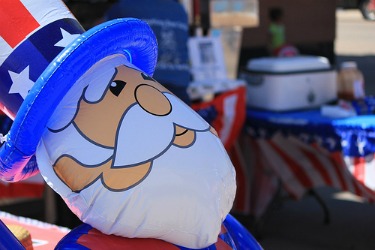 You probably could've seen this one coming even if you didn't have a crystal ball. The Mortgage Forgiveness Debt Relief Act of 2007, which was set to expire at the end of this year, may, in fact, be extended. This would definitely be good news for anyone still on the fence about listing their home as a short sale. So, in turn, this would be good for agents scoping out prospective short sale listings as well.
According to dsnews.com, President Obama's 2013 budget proposal includes an extension of the Mortgage Forgiveness Debt Relief Act of 2007.
As you may recall, the Act was designed by President Bush in order to ensure that homeowners who received principal reductions (or other forms of debt forgiveness on their primary residences) do not have to pay taxes on the amount forgiven—even though they are still subject to a 1099.
Without the Mortgage Forgiveness Debt Relief Act, debt reduced through mortgage modifications or short sales qualifies as income to the borrower and is taxable. Under the Act, up to $2 million in debt elimination can be tax-free.
The budget proposal includes an extension that would apply to any amounts forgiven prior to January 1, 2015. At that point, the government would reassess the market and determine whether another extension is appropriate. This would be the second extension of the original bill. And, given the current state of the real estate market, it may not be a bad thing for homeowners who are underwater to have more time to consider all of their options with respect to their mortgage debt.