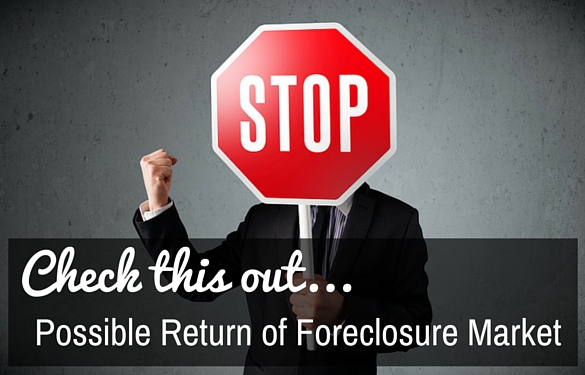 A new crisis is brewing in the Home Equity Line of Credit (HELOC) market. HELOCs were en vogue from late 2004 to early 2008 when home prices were skyrocketing. Millions of homeowners couldn't resist the temptation to borrow against their rapidly increasing home equity, and banks and mortgage lenders were all too happy to accommodate.
HELOCs were typically structured with a 10-year interest-only payment plan. Yet after 10 years, the borrower had to start paying interest and principal, which means that monthly payments soar by hundreds or even thousands of dollars. That's where we are now, and most home prices are far below where they were at the peak.
How serious is the HELOC crisis?
We don't know for sure, but here are the numbers today. When the HELOC interest-only payments end and the borrower has to pay interest plus principal, the homeowner's monthly payment will automatically increase by hundreds or even thousands of dollars a month. For the earliest HELOCs, the 10-year interest-only period has already come to an end. The problem is that millions more Americans will see their monthly mortgage payments skyrocket in the next few years.
From the beginning of 2005 to the end of 2007, roughly 10.8 million HELOCs were originated. In the 4Q of 2005 alone, nearly $130 billion of HELOCs were issued. The average amount of a HELOC loan in those three months was more than $130,000. When the sub-prime market began to collapse in the spring of 2007, originations of HELOCs continued unabated for more than a year through the middle of 2008. According to Equifax, the total of outstanding HELOCs did not peak until late 2009 at $672 billion of cumulative loans being issued.
The question is, how bad is it? Here is a typical scenario: The homeowner took out a $167,000 HELOC in 2006 on his Huntington Beach, California condo. Last year he received a notice from his mortgage servicer that his HELOC would convert to a fully amortizing loan in July 2016, and his monthly payment will soar from $400 to more than $1,100.
How to Avoid Foreclosure
Because of this situation with HELOC loans and the recent changes to the market, short sales and foreclosures may not be totally behind us. In fact, at Short Sale Expeditor®, our inquiries regarding short sale negotiation services have increased quite a bit in the last month of so.
If you or anyone you know may be facing a HELOC reset, it is important to get in front of the problem before you get behind in your payments. If you can refinance and have equity, that would be excellent. Rates are still at all-time lows. But, if that is not an option, know that the lenders are still processing and approving short sales.
At Short Sale Expeditor®, we can help you and your clients to get through this tough situation and leave the home behind in a process that gives you an exit strategy as opposed to abandoning your home or allowing the bank to foreclose.
If you or anyone you know would like more information, feel free to contact our team of short sale processors for help! You'll be glad you did.