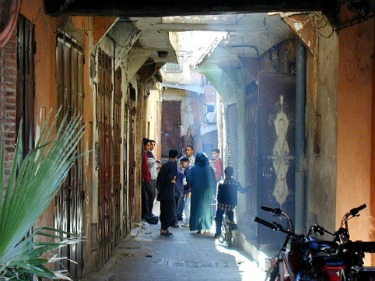 Some people don't know this about me, but I don't just live and breathe short sales. I'm also a world traveler. Not sure how many countries I've visited; I've lost count. My favorite places to visit are those that are not so westernized. I love to see how other cultures do things, how they live, what they eat, etc. One of my all-time favorite trips was a trip I took many years ago to Morocco. In each of the cities that I visited, we went to the open-air markets where we would check out the wares and do a little shopping.
Culturally, in the medinas (the open-air markets), the Moroccans expect you to bargain or negotiate a price if you want to purchase something. If I wanted a rug or some tea, I would be told that the price was x, and then I would offer y. We would meet somewhere in the middle.
Many people believe that this same Moroccan style of negotiation is inherent to the short sale process. The truth is that (IMHO) this is not the case. The word 'negotiation' when used with respect to the short sale process takes on a different meaning: to navigate.
Most short sale agents become exceedingly frustrated as they attempt to navigate the wonderful world of short sales. The process of navigation (or negotiation) often involves sending multiple faxes, following up with different departments, escalating requests to management, getting past (frequently misinformed) gatekeepers. This difficult navigation is one of the biggest challenges of the short sale transaction.
While it is true that there may be some Moroccan-style negotiation that happens within the short sale process, it does not occur on each and every transaction. Often times, the biggest difficulties include getting the bank employee to call you back or having the employee locate the document that you have uploaded 27 times. And, this is what seems to make the average agents' hair turn gray. But, trust me, there are ways around this… and they don't require alcohol, cheesecake, or shopping therapy.
Contact me, and I will tell you how to get your next short sale closed quickly and efficiently.