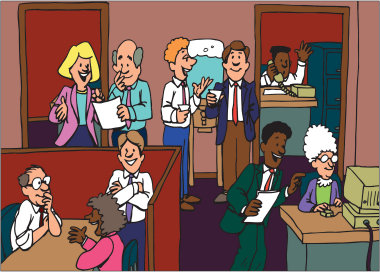 I've often heard it said that there is nothin' short about a short sale. And, if I stood around the water cooler long enough, all I would hear would be complaints about short sales. The fact is that short sales can really boost your income for 2013 and fuel your real estate career for years to come. In the last 4 years (just four years), my staff and I have helped agents to close 120 million dollars in short sales.
Here are the three biggest complaints about short sales, and why they're wrong.
Short sales do not pay enough commission.  Why That's Wrong: In 2013, the average short sale gets approved by the short sale lender with a six percent commission to be split by listing and selling agents. While the fact may remain that short sale listings involve slightly more work than traditional listings, the truth is that if you do your job right, you can tons and tons of referrals from one short sale transaction. Each short sale is a gift that keeps on giving.
Short sale lenders never approve anything and always want top dollar for the property. Why That's Wrong: While it is true that the short sale lender is looking to earn as much of their lost income as possible, in the last few weeks I've seen Bank of America approve relocation assistance between $10,000 and $27,000 for short sale sellers—some of whom do not even reside at the property!
Short sales take too long. Why That's Wrong: A short sale can often take one to three months for approval (even longer). However, when the short sale package is submitted complete the first time, short sale time frames are shaved down to a fraction of the norm.
In 2013, there are many reasons to embrace the short sale transaction as an income stream. However, if you hang out around the water cooler too long, you just may begin to believe that there is nothing short about a short sale.