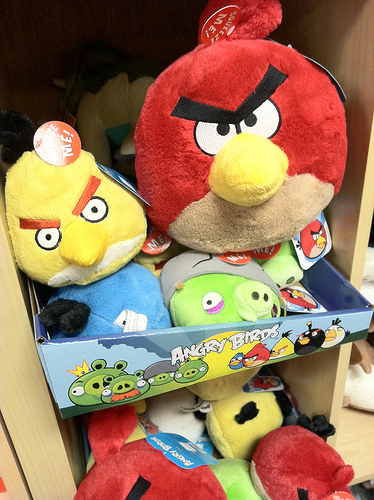 It's the beginning of a new year, and many agents have made New Year's Resolutions: take more listings, do more open houses, send out more direct mail, etc. Generally, it's a time of year when business people are extremely motivated; it's an opportunity for a new beginning.
However, there also seems to be an unfortunate trend, and that trend is anger. Over the past few weeks, I've seen more than one escrow officer lose her cool because the bank wasn't approving the final HUD-1 and couldn't make sense of the financial breakdown. I've also seen buyer's agents argue with listing agents about items that should not have been showstoppers. For example, I've heard arguments about due date of a counter offer (despite the fact that the time is clearly written on the contract) and even about curtain rods.
You've gotta wonder whether these tempers might be due, in great part, to the unique and challenging aspects of current real estate market. It is so challenging to get a short sale approved—especially if the short sale has multiple liens at different servicing companies. It's also tough to get Trustee's Sales (auction dates) postponed when you are in the midst of short sale negotiations.
So, it is no wonder that tempers flare. That being said, it's always been my motto that you can attract more bees with honey then you can with vinegar. So, despite all of the chaos in the marketplace, it might be a good idea to avoid anger whenever possible. And, of course, if your temper begins to flare, there are always things like martinis, chocolate cake, and yoga.