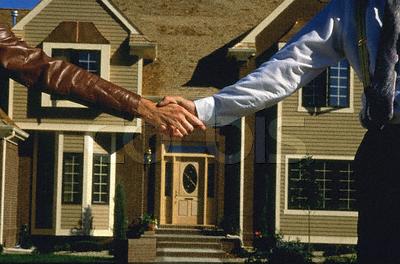 Master the Short Sale Transaction: Post 6 / Receiving an Offer If you have been reading my previous posts on mastering the short sale transaction, you are probably well-equipped to take a short sale listing and now have your listing on the MLS. Post 5 reviewed what should occur after the listing appointment.
Post 6 will cover what to do next: wait for an offer. If you followed my pricing strategies from post 3 and you are working in an active and fast-moving market, then you should expect multiple offers in the 14-21 days. This is great news! Since time is of the essence as foreclosure may be looming, you have to time to waste.
But, which offer should your seller accept? Which one should be sent to the bank? Should you send all of them? There are many theories about how to deal with multiple offers. Having closed many, many short sale transactions, this is the one that seems to work best for me:
Counter each of your multiple offers. Do not just work on the price, but consider what the bank may or may not pay. Does the buyer want the bank to pay for termite repairs or a home warranty? Will that impact the bank's bottom line? What will happen if 3 months down the road the bank says that they will accept the offer, but they will not pay termite? Carefully look through the offer and think about those kinds of things. Write a clear counter offer after consulting with the sellers.
Another item to consider in the counter-especially if you have multiple offers-is whether the buyer is willing to stick around for 2-3 months while you obtain the approval letter from the bank. How can you determine that? One way to do so would be to test the waters by asking the buyer to put an initial deposit into escrow. A buyer who wants to remain in first position and is willing to wait should probably feel comfortable putting a small deposit into escrow in order to "seal" their position.
What happens if you have not received an offer and it has been three weeks? Well, if your property is in good condition and shows well, then perhaps the price is too high. Consider lowering the price in order to generate activity.
I hope this post will help you to deal with offers on your short sale listing. The final post in the series will address what to do when buyers walk away during the short sale transaction.
If you ever need any help or advice on short sales, feel free to contact me.
Save time . . . outsource annoying administrative tasks.
All the commission checks you could ever want are just a click away.