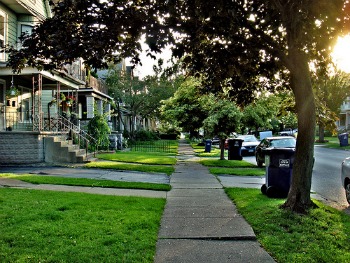 There have been a few reports that have come out lately about what happens when investors who buy vacant and deteriorating homes, resell them quickly. It's is interesting and a little ironic that each report paints a different picture of the effect that a transaction involving an investor buyer will have on neighborhoods.
One report, from the Federal Reserve Bank of Cleveland says that many states are being hurt by the quick flipping that investor buyers use when they purchase properties at auction. According to this report, since many investor buyers pay cash for the properties and then flip them almost immediately, title issues and unpaid liens appear later and, unknowingly, are passed onto the new buyer—the one who purchased the flip. As a result, many news buyers will subsequently abandon the property—thus eroding the crisis even further.
Another report by Econohomes says that investors who purchase the properties at a discount, repair and resell them for a minimal gain actually aid in the growth and ailing neighborhoods while assisting families at the same time.
So, how do investor buyers impact the short sale market? When the market began to decline, many investors immediately had the foresight to take advantage of the decline in order to purchase properties in short sale at very deep discounts. However, since that time, the banks (servicers and the investors whose notes they service) have developed policies and procedures for the short sales that they approve.
Few and far between are the transactions where investor buyers can purchase a property for 65 cents on the dollar. Short sale lenders do not see their properties as distressed and would frequently rather take their chances at auction. So, it's possible that when it comes to short sales and investor buyers, there might be a better scenario: buy at auction, but do your due diligence in order to assure that you are getting a great deal.
Photo: flickr creative commons by chrisdlugosz