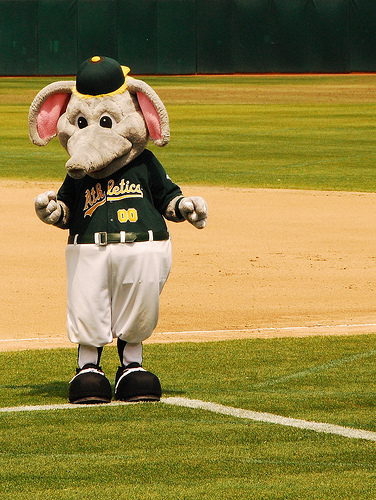 Sounds fishy, right? While surely Brad Pitt has purchased and sold a number of homes, it is Brad Pitt's portrayal of Billy Beane in the movie Moneyball that can really teach us a lot about the way we think about real estate.
Don't worry. If you have not seen the movie yet, we won't be spoilers. For those that are unfamiliar with the storyline, Brad Pitt plays Billy Beane, a former professional baseball player, current General Manager and minority owner of the Oakland A's. The movie depicts the real life challenges faced by this team when competing in a field (pun intended) with teams such as the New York Yankees that have budgets over three times greater than the budget of the Oakland A's.
What Beane realizes is that sometimes all teams cannot compete by the same rules. In cases such as this, what you have to do is to create a new way in which to gain success. Watch what happens towards the end of the movie:

Brad Pitt's character has been so successful but, like the minor league player in this video, he cannot see the forest through the trees.
In this unique and challenging real estate market, there are some agents who cannot see the forest through the trees. Instead of spewing gloom and doom, why not look into the outfield and see the homerun you hit when you market your services to people that need your help today?
People that need your help today include the unemployed homeowner who cannot afford to sustain mortgage payments much longer, anyone who has missed two payments on their mortgage (stats show that they will likely not recover), and anyone who is working on a loan modification.
If you haven't seen the movie yet, I would highly recommend it and would urge you to consider how thinking like Billy Beane may get your real estate career to the next level. But remember, it's important to see the forest through the trees.
Interested in learning how to generate short sale leads? Why not sign up for our next free webinar? We look forward to seeing (hearing) you there.