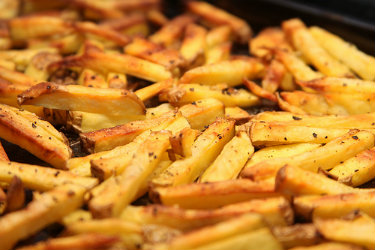 Just last week, my son and I decided that we'd go out and get a hamburger for dinner. So, we went over to Five Guys, which is a fast, casual chain for those of you that don't know the place. When we arrived, we both ordered and I requested my fries extra crispy, as I have done in the past.
I was almost floored when the young man behind the counter said that their corporate offices do not allow them to make extra crispy french fries any longer—something about all of their food being required to come out with a uniform flavor in order to perpetuate a singular image.
As a customer, I was immediately irritated and I muttered something negative about corporate. Corporate made this decision to send a message about their brand. But, to me, it sent a message that they didn't care about me and what I wanted.
Believe it or not, this Five Guys experience has a lot to do with marketing for leads, real estate and short sale leads in particular. An individual trying to decide whether he or she should list a property for short sale needs to know 'what's in it for them'–how they can benefit from the short sale transaction. It's the agent's responsibility to give them what they want.
Here are three things that prospective short sale sellers want (and you should use these topics in your advertising and your dialogues with prospective clients):
Relocation Assistance Money. There are millions of dollars available in short sale relocation assistance money. Bank of America, Chase, and some of the other lenders process certain short sales where sellers can receive a big check from the lender at closing (often up to $30,000).
Relieve the Uncertainty.  Distressed borrowers often fear the unknown. They do not know when the bank if going to file a Notice of Default and begin foreclosure proceedings, and therefore they cannot accurately assess when they will be moving. Participating in a short sale allows the seller to have more control over the closing date and their future plans.
Deficiency Waivers. For those short sale sellers living in California and those who participate in a HAFA, Fannie Mae or Freddie Mac short sale throughout the nation, the lenders have agreed not to pursue the deficiency balance. Many short sale sellers can participate in a short sale and they will not be liable for the deficiency balance. (Don't forget to advise prospective short sale sellers to speak with an attorney about this!)
Using these topics as a starting point with prospective short sale sellers is giving them what they want. And, all of these reasons will be much better than undercooked French fries!