Target Markets and NODs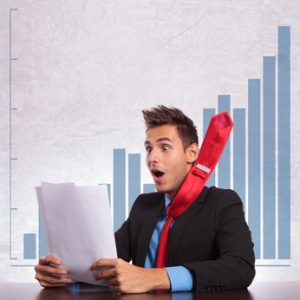 When you begin to consider your business plan for 2015, you're probably thinking about target markets. What target markets will you include in your marketing efforts? Will you do any marketing to specific niches?
Have you selected a group(s) or area(s) where you will generate leads through focused communication?
One way to identify natural target markets is to analyze your production for 2014. Make a production analysis chart in which you identify the lead source for each of your closings. Were there any patterns in your 2014 closings that suggest natural target markets for 2015?
Next, review the list below, and select those markets that you will communicate with throughout the year. (Don't forget to include those that have worked for you in 2014!)
Neighborhood Farm
FSBO
Expired Listings
Empty Nesters
Renter to First-Time Homebuyer
1031 Exchange Participants
Multi-property Investors
Retiring Agents or Agents Getting Out of the Business
Properties with Mortgages in Default
Divorce
Probate
Move-up Buyers
Home Builders
Asset Managers
Referral Network
Out-of-area agents
Relocation Companies
Sphere of Influence
Past Clients
Other:
Other:
Other:
Buried in the middle of this list is a target market that still may work well in some parts of the United States: that's the Notices of Default. You can purchase lists of recent Notices of Default that have been filed by city or ZIP code, and you can try to market to those sellers in order to get listings.
A person who has a Notice of Default filed on his or her property has missed more than three mortgage payments and is facing foreclosure. If this individual cannot make an arrangement for loan modification with the lender, he or she will need to sell of risk the property going to foreclosure auction.
Will this property be a short sale listing? Well, that depends upon the amount owed to the lien holders. If the amount owed to the lien holders and the other costs associated with the sale are less than the home's value, this would be a traditional sale. However, if the sale price will not cover all of the seller's costs, then this will be a short sale and the listing agent or the listing agent's designees (read: Short Sale Expeditor®) would work with the lien holders to accept less than the amount owed.
With around 10% of homes still underwater throughout the United States and with our current trend towards a buyer's market (read: depreciation), you might want to consider selecting borrowers in default as one of your target markets in 2015.