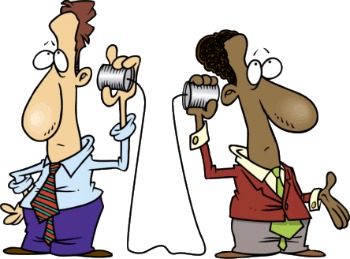 People often ask how we are able to get so many of our short sales approved very quickly and efficiently. We've been known to tell those folks about our special magic wand, a batphone, and our tin can phone directly to the short sale decision makers at the banks. After all, if Commissioner Gordon had a secure line to Wayne Manor, it would stand to reason that Short Sale Expeditor® also has a direct line to the super heroes who approve short sales.
After all, if it wasn't for that tin can phone, how else would we have been able to help a Temecula borrower with a foreclosure sale in two days postpone his foreclosure for two months when the property wasn't even listed for sale? And, how would we have been able to submit a short sale package to Realtime Solutions on a Wednesday morning and receive our approval on Friday morning?
When it comes to short sales, not every transaction is without bumps in the road. Sometimes the buyer walks and other times the seller considers a loan modification in the midst of the negotiation process. Even more common is the fact that some mortgage servicers are extremely slow to attend to borrower paperwork and make what appear to be excessive or unrealistic requests.
We, at Short Sale Expeditor®, know what it takes to get the job done. In fact, in 2010, our office obtained just under 600 short sale approval letters. Because of our vast experience, we know how to package your short sale to avoid as many red flags as possible. Additionally, we have the contacts at the lending institutions to address any questions or concerns that may come up along the way.
If you are looking for an honest, trustworthy, detail-oriented crew to help you process your short sales, put your trust in Short Sale Expeditor®. Batphone or not… We get deals approved. You get deals closed.